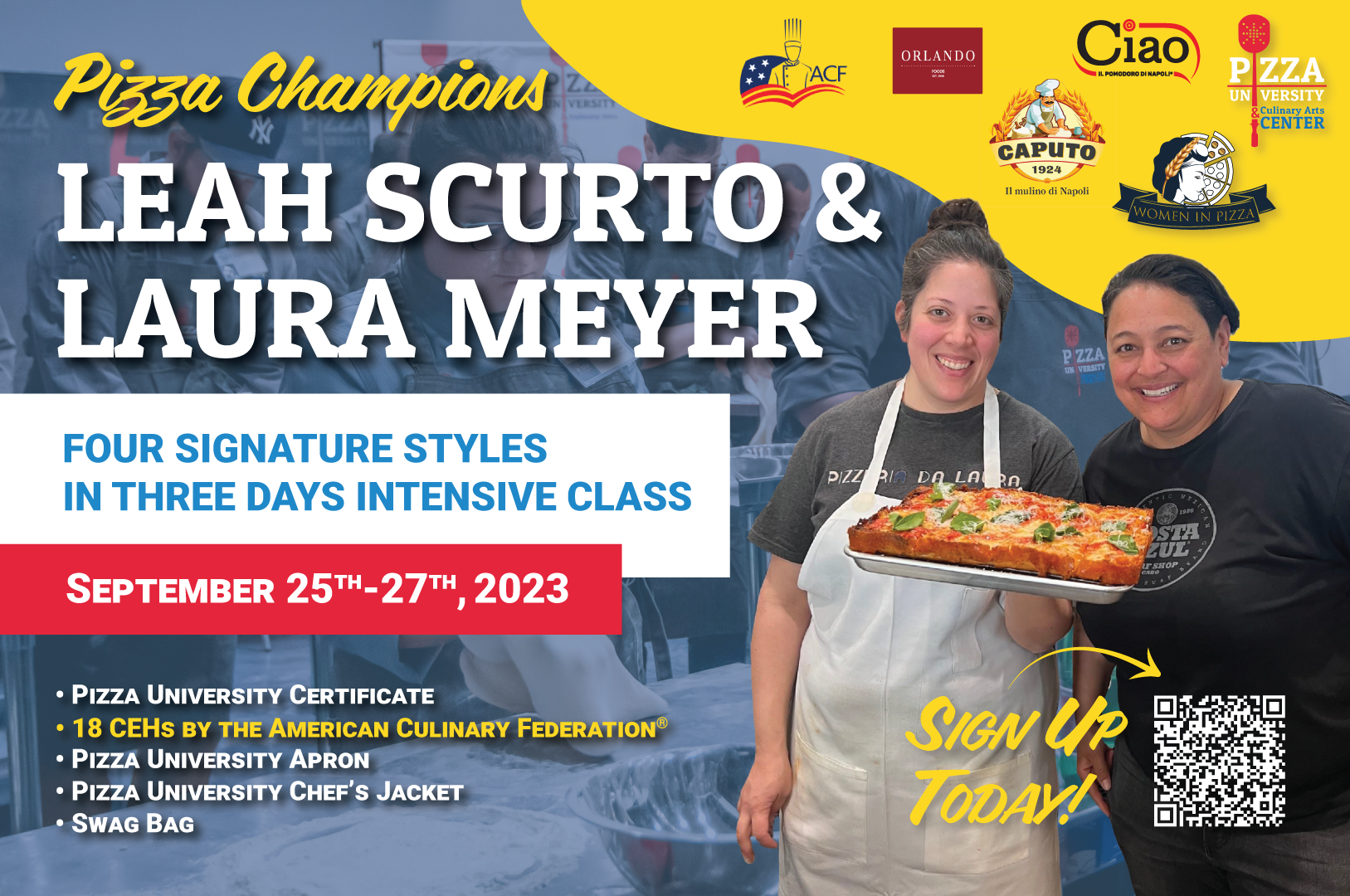 How to get your Discount Code
An email will be sent to you with your code and a link to the class:
Complete the form below.
A code will be emailed to you to register for our September class featuring World Pizza Champions Leah Scurto and Laura Meyer.
You will be directed to the course page.
Please Follow our social channels

Discount for September Class with Leah and Laura